Motion Trio's second album entitled "Play-Station"
will be released by Asphalt Tango Records October 10th 2005. Six hands stand up to electrically generated notes and turn them into acoustic anthems to their instrument, the accordion. All of a sudden a playstation offers more than 100 buttons! Bursts of sound or sparkling triplets, tribal rhythms, percussive notes and Yes: Motion Trio is reinventing the accordion!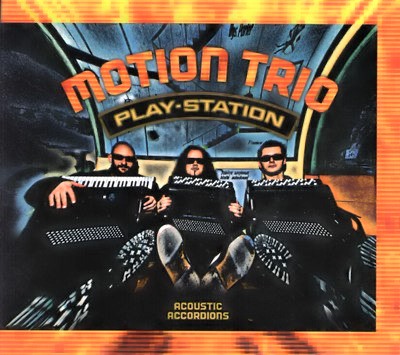 Po prostu genialne!!!
Janusz Wojtarowicz, acc – leader
Marcin Galazyn, acc
Pawel Baranek, acc