Symphony concert in Bulgara, Rousse, Rousse Philharmonic Orchestra, October 27, 2017
Симфоничен концерт на Русенска филхармония. Диригент – Волфганг Хейриър Солист – Артър Пъртс (кларинет)
http://ruseopera.com/page.php?Cod_fam=1&Cod_sub=1&Cod_not=187&Idi=2
Soloist: ARTŪRS PERTS – Clarinet, Latavia

Conductor: Wolfgang Harrer, Austria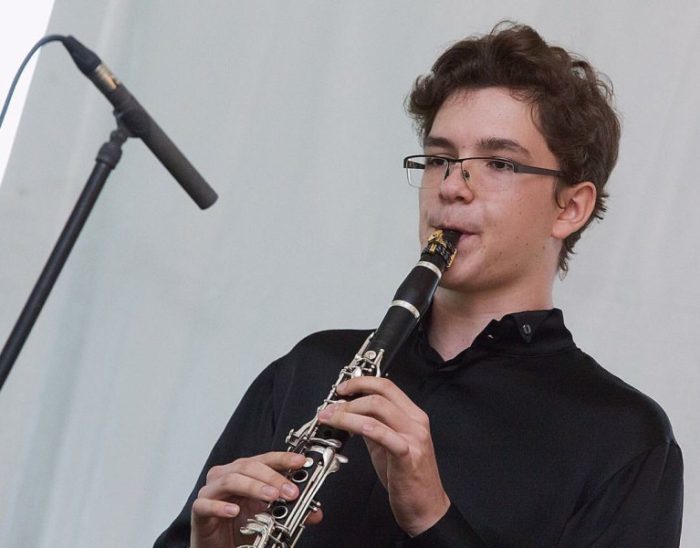 the first rehearsal
concert
Program:
Wolfgang Amadeus Mozart, concerto for clarinet, KV 622
César Franck, Symphony in D minor
Arturs Perts has been playing the clarinet
since the age of eight in Emils Darzins Music school under the tuition of Gunārs Kļaviņš. He has participated and won prizes in various international competitions such as 1. place in Eduards Mednis international competition for young musicians, 2. place in 8. international musical competition in Filadelfia, Italy and others. Arturs often participates in concertos led by his school and has had the opportunity to gain his knowledge in masterclasses with world famous clarinetists – Nicolas Baldeyrou, Corrado Giuffredi, Fabio di Casola. In 2013 he received a honorary diploma for great accomplishments in international competitions from the Latvian Ministry of Culture.